by Anna Adams, Anna J. Stewart, & Melinda Curtis
Clean Contemporary Romance
Paperback & Ebook, 202 pages
November 1st 2014 by Harlequin Heartwarming
Discover the magic of Christmas Town, Maine!
Three lonely strangers come to Christmas Town, Maine, and find love with three Banning siblings in the town that celebrates the holidays by decorating its square with lights and ribbons and a holiday pageant on Christmas Eve. Tradition has it that a kiss beneath the mistletoe that night means marriage for the couple in the new year.
The Christmas Gift by Anna Adams:
Jack Banning promised to support the mother of his unborn child. But she doesn't need money, she only needs him.
The Christmas Wish by Anna J. Stewart:
Callie Banning's student has declared war on Christmas, so it's up to her to help the little girl and her widowed father believe again.
The Christmas Date by Melinda Curtis:
Gina Vernay is about to meet her online mystery date and she's in for the surprise of a lifetime!
About the Authors
Movie Carol (2015)
Anna Adams wrote her first romance in wet sand. The Atlantic Ocean washed it away, but Anna kept going. Her stories are of love, like the proverbial stone in a lake, making ripples that spread and contract and involve. From Iceland to Hawaii, and points in between, Anna and her own hero share with children and family and friends who?ve become family. All this living and loving gives Anna plenty of fodder for stories of love set in real life. Come along and live them with her!
Watch Full Movie Online Streaming Online and Download
Anna J. Stewart can't remember a time she didn't have a book in her hand or a story in her head and credits her mother never saying no to a book for turning her into a writer. Anna lives in Northern California with an overly attentive cat named Snickers and is happiest when setting her heroes and heroines on their road to happily ever after amidst family, fun and laughter.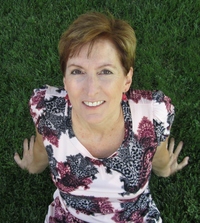 Melinda Curtis grew up on an isolated sheep ranch, where mountain lions had been seen and yet she roamed unaccompanied. Being a rather optimistic, clueless of danger, sort she took to playing "what if" games that led her to become an author. She spends days trying to figure out new ways to say "He made her heart pound." That might sound boring, but the challenge keeps her mentally ahead of her 3 kids and college sweetheart husband.
– Gift Card Prize Pack: $20 Amazon gift card and ebook of Christmas, Actually (open
internationally)
– US Prize Pack: Paperback of Christmas, Actually and three Christmas ornaments
(US only)
– 3 ebooks of Christmas, Actually (open internationally)
Come follow the tour!
My take:
The Christmas Gift by Anna Adams
Sophie and Jack's story is very interesting. I know that a nurse and a surgeon is a little cliche', but in this case it definitely works! Sophie and Jack's background seems to draw them together. (I know from experience that being friends first means a whole lot!!) I was really struggling to move forward in the book some, because I was a little uneasy about how it would end. I'm SO glad that I kept reading! This glimpse into Sophie and Jack's life, makes me wish this was a full novel instead of just a novella! This was the hardest of the three stories for me to really get into and enjoy. It was a nice read, don't get me wrong, but wasn't quite as captivating to me as the other two novellas.
Christmas Town seems a little overbearing at first (in novella one), but it grows on you throughout the stories!
The Christmas Wish by Anna J. Stewart
Callie seemed to be begging for her own story in the brief glimpse we received of her in The Christmas Gift. I'm very glad her story was next! I love a good-looking Irish man! (Maybe that's just my blood – I've heard we are Irish, but have yet to confirm it for my self in my genealogical adventures!) Dean is a very unique character. I don't think I've ever actually read about a photographer/journalist moving (literally) from location to location quite like that! Teachers are faced with so much (I had a brief glimpse of high school teaching – two weeks as a long term substitute and substantial collegiate experience in college and graduate school.)! I was glad that the care and compassion shined through in this story! It takes a special person to teach this age group and a teacher as loving as Callie needed this unexpected interaction with Eliza and Dean. I must admit at first I was sure this was headed in a Dennis the Menace direction, but was happily surprised by the improving strides made in Eliza's demeanor.
The time frame in this story is unrealistic (as it typically is in novellas, but this is a wonderful story nonetheless!) I was intrigued by Nick and Adam in this story and was glad to keep reading!
The Christmas Date by Melinda Curtis
Gina the Teapot Shop Owner is hurting so much! Nick is the dependable handyman around town. They seem very much an unlikely pair and appear to have been lifelong friends. I love their interactions so much! It is very down to earth and reminds me of a couple of people in my own life. Gina starts acting odd in anticipation of her meeting with her online "boyfriend". Nick can't help but give her sound advice and a little to think about… Gina sounds absolutely adorable! (I love the idea of owning a coffee shop. I've toyed with it for a couple of years, but don't think I quite have what it takes…) Nick is an exceptional man! I hope the idea of projects is not true and running for public office seems a bit of a stretch right now. Football20 seems….interesting to say the least! He certainly isn't the most "dependable" man for Gina. I can only imagine the "characters" in her coffee shop in Aunt Martha and Gina's mom and dad! Oh wow!
This novella ended the way I wanted – I was glad for that! The other stories kept me on my toes, this one not so much, but it was my favorite in the whole set! I liked the additional information we gathered at the end of "The Christmas Date", but would have liked to have seen this in the other stories as well somehow.
I don't think I've read anything by any of these authors before, but these novellas have me falling hard for their work! I used to receive the Harlequin Heartwarming books monthly, but I didn't have room for anymore paperback books in my house and had to give it up. I'm so glad they've continued these offerings!